Posted on June 8, 2010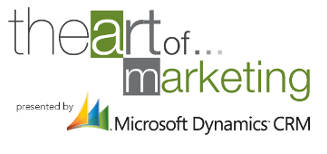 In anticipation of the upcoming "The Art of Marketing" conference that's coming to Calgary June 14, 2010, Mitch Joel, President of Twist Image and author of best-seller "Six Pixels of Separation" took a few minutes out of his busy schedule to speak to me about digital marketing. Grab a coffee and take twenty minutes to listen in:
As president of social media agency communicatto, Doug is a social media speaker, strategist and consultant. A 20 year media and marketing veteran, Doug was one of the first in North America to put a daily newspaper on the web in 1995. Prior to founding communicatto inc. in 2009, he held senior roles in the newspaper, software, wireless, and newswire industries. Speaking and working all over North America, Doug is based in beautiful Calgary, Alberta Canada where he lives with his wife of 24 years, Sandra, and a spoiled Mexican rescue dog named Bug.
Tags: author, authors, bestseller, Calgary, Chip Heath, conferences, digital, Gary Vaynerchuk, Marketing, Max Lenderman, Mitch Joel, Sally Hogshead, Sir Ken Robinson, Social Media, The Art of Marketing